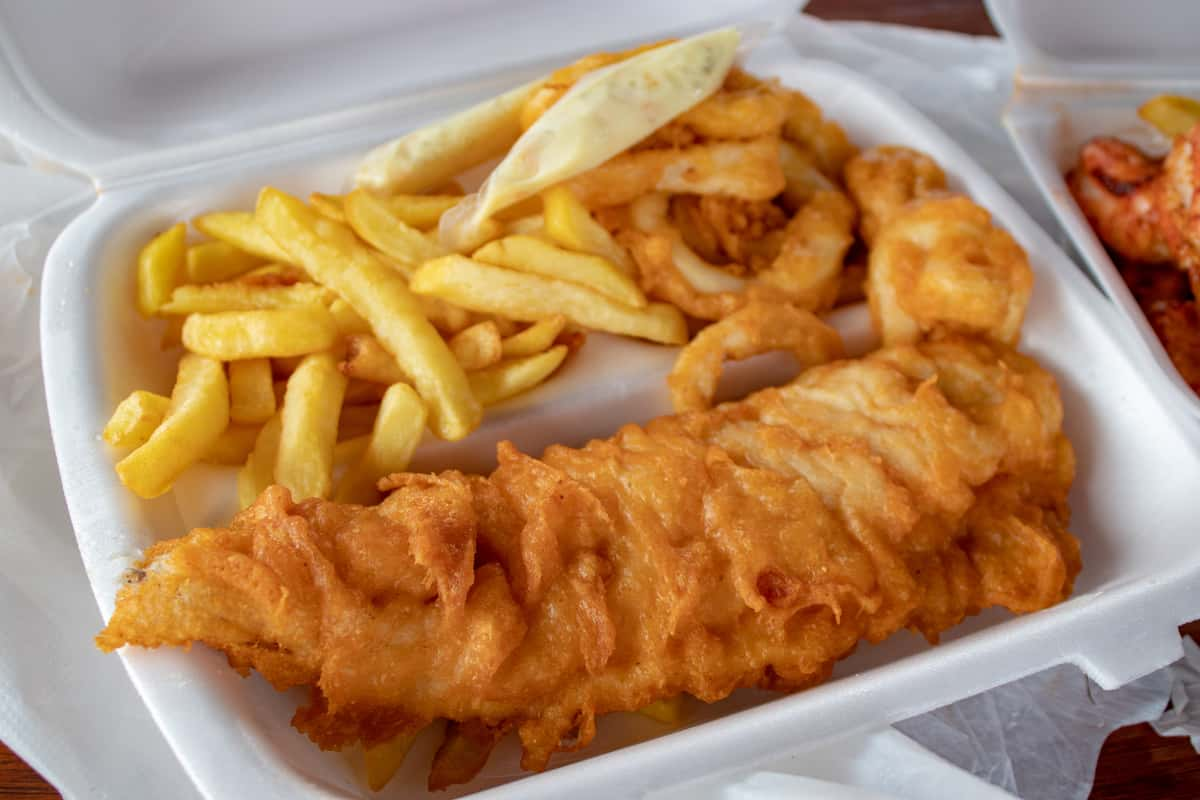 Catfish Hox in the Media
Atlanta Eats TV | Veteran-Restaurants in the Atlanta Metro Area
Articles Featuring Catfish Hox
AJC | ​"Home of the Catfish & Waffles" by Wendell Brock 2018
Catfish Hox, which opened just over a year ago in the corner of a nondescript Marietta strip mall, is an urban version of the catfish pads of my youth.

But it's more than that: Creasor's wife, Vivian, tells me her husband trained at Benihana starting at age 14, joined the Marines after 9/11, "has been to war three times and made it home safely to finally accomplish his dream."

As for the name, it turns out Hox is the chef's mother's maiden name.

A lovely tribute. The real deal. No hoax.
AJC | "Dish of the Week: Tomahawk Tacos at Catfish Hox" by Henri Hollis 2019
Catfish Hox has become known for its fried catfish, not just because it's in the name of the restaurant. They've won the annual Taste of Marietta festival's best seafood dish category the past two years running. The centerpiece of the Tomahawk Tacos is, of course, the sublime catfish fillets, which have a delightfully crunchy coating on bright, clean, unfishy meat.

But, the rest of the tacos aren't window dressing; the corn tortillas are flavorful and fresh, while a mayo-based sauce adds some richness. Finely chopped pico de gallo salsa makes its way into each bite. Each taco is served with its own lime wedge, so that your second and third tacos don't get soggy while you eat your first.
AJC | "Coronavirus Hit Close to Home for Catfish Hox" by Ligaya Figueras 2020
Since COVID-19 hit, the couple closed the dining room but kept the drive-thru window open. Before the pandemic, customers rarely used the drive-thru. Now, it's the only service option. "The pandemic touched close to home for both of us. We know people passing away because of the virus," said Vivian. "For us, it's not just something out there. We understand it's real."
Southern Living | "The South's Best Catfish Joints 2020" by Betsy Cribb 2020
Marine-turned-executive chef Phil Creasor is happy to serve you a classic catfish platter with hush puppies, but he's also down to change things up. Adventurous eaters can go for the catfish & waffles or his award-winning catfish street tacos with chipotle lime aioli.
CBS 46 Atlanta | Catfish Hox wins Golden Spatula Award